Best Cardiologist in Pune, India
Dr. Rahul Raosaheb Patil is not only amongst one of the Best Cardiologist in Pune but in India as well. He is a skilled Interventional Cardiologist in Pune, practicing since 2006. He is also the Director of Hridayam Heart Clinic in Pune and a Interventional Cardiology. Heart Clinic in Pune is a very subjective term, as there are a number of doctors in India specializing in Cardiology across several top hospitals. He also served as a Cardiologist Consultant at Ruby Hall Clinic since 2006. In addition, Dr. Patil teaches at BJ Medical College & Sassoon General Hospital, in the capacity of Assistant Professor. Dr.Rahul Patil has successfully treated several patients with heart blockages without Bypass surgery or any other.
Who is are Cardiovascular Surgeons?
A Cardiovascular surgeons are doctors who specialise in heart surgeries and repairs by damage caused from diseases or disorders in the cardiovascular system.  Hridayam Heart care Clinic is so far the best heart clinic in Pune.
Many times, a diagnosis of a heart disease begins with your primary care doctor, who refers you to a cardiologist. If your cardiologist feels a need of a surgery, he or she then refers you to a cardiovascular surgeon, who then becomes a new member of your heart-health team. Even after heart surgery, you remain under the care of your cardiologist.
A Cardiovascular surgeons perform many different types of surgeries including heart valve repair and replacement, heart defect repair, coronary artery bypass, aneurysm repair, transmyocardial laser revascularization and even a heart transplantation. They also perform various surgical procedures on the blood vessels in your body connecting your heart like the aorta – the body's main blood supplier. Heart surgeries today also include the use or implantation of ventricular assist devices(VADs), mechanical devices that "assist" the failing heart by helping it pump blood throughout the body.
Things Patient Should Know
---
Dr. Rahul Patil With Patients Post Cardiac Surgery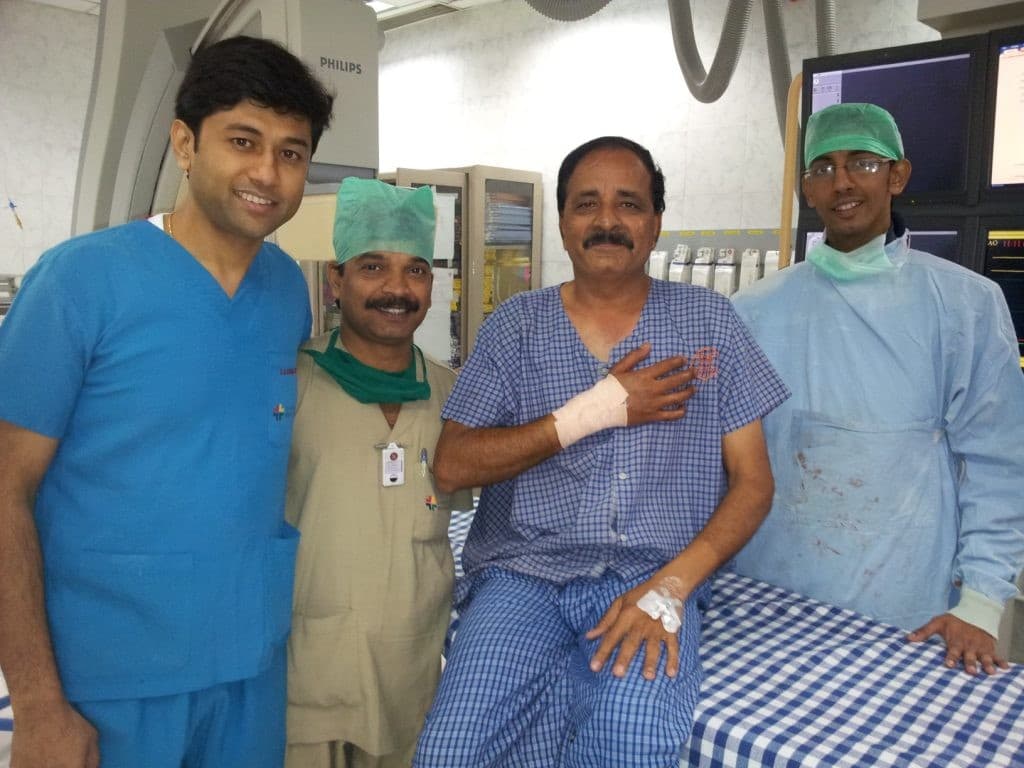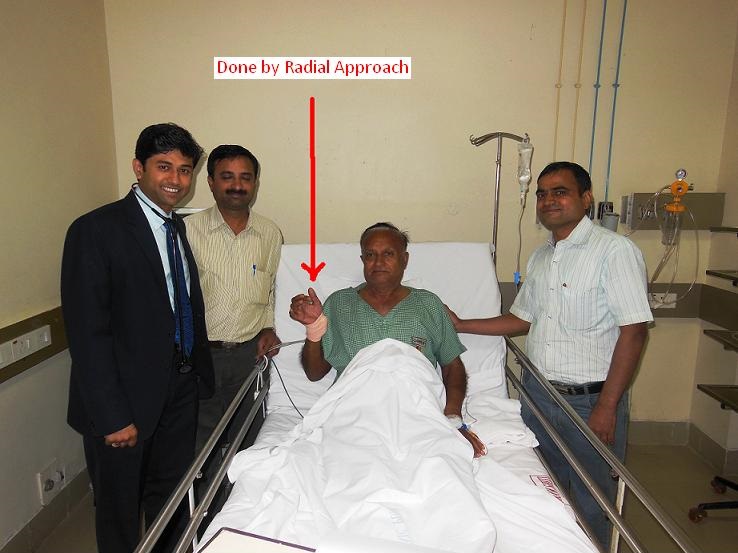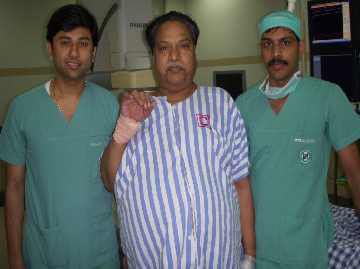 ---